Finding hope, freedom, and peace. Our Recovery Tree is a symbol of our resilience and endless journey through recovery.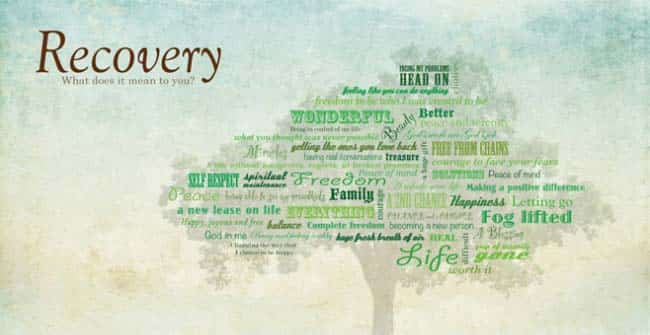 What does recovery mean to you?
We posted this question on Duffy's Facebook Page and received so many responses! Hope, freedom, getting back those we lost, letting go or getting a lease on life are just a few of the things that recovery means to us. Our designer took all of these ideas and built this unique recovery tree, designed to encourage and inspire each of us in recovery.
Buy the poster
You can also order the recovery tree as a full size printed poster from our recovery store on Zazzle.